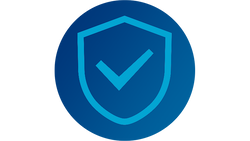 Trusted By Hospitals
UV-C Technology has been used for over 40 years¹ and is trusted to sterilize surface areas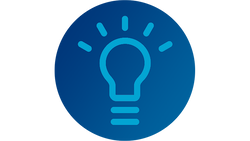 Effective
Lab tested and clinically proven to be effective at disinfection² against microorganisms with no resistance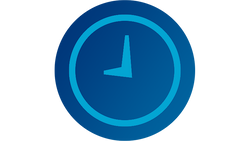 Works Fast
Unique disinfection mechanism sterilizes surfaces and objects from germs in just seconds to minutes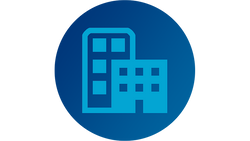 Versatile
Use to fight various germs in home, offices, schools, stores and public transport
The Challenge
It has never been more important than ever before to maintain the cleanliness of surfaces and objects we touch and the air we breathe.
Staying safe and protected is a top priority on everyone's mind, but it doesn't have to be hard nor time intensive.
Giving yourself peace of mind and keeping your family or customers safe has never been easier with commercial grade UV-C.
SHOP NOW →
Is UV-C Effective?
UV-C light has been used for decades to disinfect surfaces, water and air in commercial businesses, hospitals and laboratories¹. A large number of germs tested to date have been shown in the laboratory setting to respond to UV-C disinfection².
When used properly, UV-C is easy to use and inactivates germs quickly and safely³ without the use of chemicals or sprays. As germs cannot develop resistance to UV-C, it remains an effective solution even against new pathogenic variations or mutations.
Keeping yourself and the people you care about safe has never been easier.
SHOP NOW →
Our Mission
Together we can reduce the risk of risk of contracting and spreading germs, especially in busy public areas where it's hard to maintain distance like shops, offices, factories, bar or restaurants, schools, museums, and on public transport.
It has never been more critically important than now to protect your loved ones by keeping your homes, business, and environment safe. We're here to help.
#spreadlovenotgerms
SHOP NOW →
30 Day Money Back Guarantee
We're so confident you'll love our products we stand by all UVClean products with a generous 30 Day Money-Back Guarantee.
If you don't love it within 30 days of ordering, just send it back and we'll gladly buy it back from you for a full refund.
SHOP NOW →
References
1. EPA Report, "Building Retrofits for Increased Protection Against Airborne Chemical and Biological Releases"
2. Haji, A., Mohseni, M., Cairns, B., Bolton, J. "Fluence (UV Dose) Required to Achieve Incremental Log Inactivation..."
3. McDonald K.F., Curry R.D., Clevenger T.E., Unklesbay K., Eisenstark A., Golden J., Morgan R.D. IEEE Trans. Plasma Sci. 2000;28:1581–1587. doi: 10.1109/27.901237. "A Comparison of Pulsed and Continuous Ultraviolet Light Sources for the Decontamination of Surfaces"